Shalom Haverim (Friends),

A lot of people have written on the subject of "Forgiveness" so what I am going to share with you may be only a confirming word to your spirit that you need to address this problem in your life. I know I sure did. Taking back power through the "power of Forgiveness" is the best healing agent we can take unto ourselves. It is like taking any medicine to get well, it is not always easy to do, but needed.

"But the one who you forgive their trespasses, any of them, I also forgive. For indeed what I have forgiven, I have forgiven, and that means any one of them. And I did it for your sakes in the presence of the Messiah (Yeshua)." -- 2 Cor 2:10 AGI

I love the AGI (unpublished version) that I own. But I also love my old Messianic Edition of the Living Bible.... "When you forgive anyone, I do too. And whatever I have forgiven (to the extent that this affected me too) has been by Messiah's authority, and for your good."


When we withhold our forgiveness from others; that is when Satan gets an advantage of us, he now gains a foothold in our lives. This is when he comes through the doorway of hate we've opened, a doorway called: "unforgiveness!" Satan looks to jumps right on in and harden our hearts. He loves to enter that way, and he loves to take-up "residence" with his intent on making us sick in our spirit, soul and body. However, there are very many blessings that come through the DOORWAY of FORGIVENESS named "YESHUA" God's Word tells us. So I say "Thank You Yeshua for the freedom You give to us!"

In the Gospel of Matthew 6:5-15, when Yeshua was teaching His disciples what is called "The Lord's Prayer," Yeshua said in verse 12, "And forgive us our trespasses, as we forgive them that trespass against us." What all does that mean to you? Think about it for second or two; see if the Holy Spirit will not stir your heart!

God wants us to fully understand this because His Messiah had put such emphasis on this idea of forgiveness in His Word, that just two verses later, Yeshua mentions it once again to all that were sitting there listening to Him teach.

I think it was as if Messiah started to hear in His Spirit them speaking: "What does this really mean, what is He really telling us?" and that is when Messiah turned around and said to them, "Listen, to Me please, listen to what I'm telling you all now, and listen very closely! If you forgive others their trespasses (their sins, as many as they have) your Father in Heaven will also forgive you yours too. But if you choose NOT to comply and forgive others, YOU WILL NOT BE FORGIVEN YOURS SINS EITHER! Do you now understand Me?!"

Consider this please - this is the only part of The Lord's Prayer He repeated for "their benefit." He really wanted them to get it, to understand the depth of what He was proclaiming.
Unforgiveness causes us to hold onto our hurts, our many failures, lots of the mistakes we've made, hateful things He wants to forgive us of. Really my friends, it is poison to our "natural being" and our very creative nature that comes from God. After all, we are MADE in God's Image, after His likeness and we are special. God hasn't made us to carry any kind of toxic emotions, none at all! Unforgiveness in our spirit, soul or body is very toxic and He wants it gone out of His childrens life. This is the reason so many are sick in the Body of Messiah today, they just do not know how to forgive others. Such harmful toxins as unforgiveness in the long run always kill your "peace of mind" and rot your bones I am sorry to say. I have seen it many times, not pretty at all.

But here's a key, when somebody has hurt you by doing you an injustice and harm, do NOT curse them, instead do as brother Gregory Dickow says: "Disperse it and God will Reverse it" ASAP! Complaining about it to everyone or thinking about it over and over and over again in your mind, constantly will keep you BOUND to it, stealing from you your Precious Peace.


Instead, disperse it as brother Gregory Dickow teaches. Let it go! Go until it is all gone out of your life. Buying balloons and letting them go is a great idea someone I know used to set a person free from her grasp. Pastor Gregory Dickow says: "Give it to God and He will turn the situation around for your GOOD!"


Do you believe that? Heck I know I surely do. I have seen it work over and over again in my own life. It really does set you FREE!

Here are a few tips from Gregory Dickow Ministries: How to truly walk in the power of forgiveness:


1. Truly recognize that forgiveness is a free gift. Freely receive it and freely give it away.
2. Know that forgiveness is a gateway to joy and happiness.
3. Know that forgiveness is a force that invites God into the situation.
4. Believing that a good God can turn any bad into good.
5. Choose to walk in forgiveness. It is not a feeling.

Remember, you've been "forgiven," and that's a BIG DEAL, so don't withhold your forgiveness from others!

Walk in that forgiveness and you'll be free and live free. No one will be able to ROB you of that freedom you have in Messiah! When you're hurt or offended please give it to God and let Him deal with it. I promise you He will. That is what always brings the miraculous turnaround that you've been seeking for in your life. You can have a turnaround financially, emotionally, spiritually with one word from God. ALL your relationships and even your failing health can be healed when you forgive. But it all begins with FORGIVENESS and doing the will of the father who is in Heaven. Forgiveness is the DOORWAY to your Miracle, truly it is!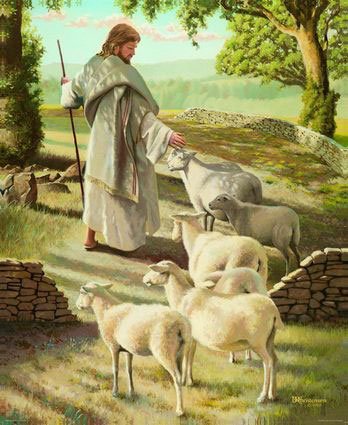 Only following Yeshua can we live free!

Now, let us look at the whole of The Lord's Prayer. I have studied this Prayer for 25 years or more and I still find new things every time I do a study. I love singing this prayer in bed in the mornings, I have my own tune. Let us now let The Light of Yeshua and His Holy Spirit lead us... Amen!

Our Father which art in Heaven

Consider here what Yeshua is teaching us, his ardent disciples, because I tell you it is so rich it is like the finest honey you will ever swallow. He is saying that God is our Parent in Heaven. Now tell me how awesome this is to think about...! I love it and speak to God every day and sing to Him into the night, knowing God is fully listening to me 24/7, with no days off. He knows my heart, and to me that is just an amazing fact I cannot let go of.

The Rabbi and Apostle Sha'ul (Paul), restates this when by extorting us "the Believer" to address God (El) as "Abba" (that is the Aramaic word for "Daddy"- a very sweet and intimate word that a child would use to address his or her father. In Israel you hear this everywhere when children are with their Abba's in the parks playing, how wonderful that is to hear.)
"And by Him (The Holy Spirit of God) we cry, Abba, Father!"
(Romans 8:15 AGI).


Hallowed be Thy name

Consider this the first of seven requests in The Lord's Prayer, and this first one is so clear. "Hallowed be Thy name" - hallowed means "holy." Simple, I do not think so! As we pray this line in the prayer we are reminding ourselves that GOD is separate from us, and as my late brother of blessed memory Dr. Dwight A. Pryor use to say, "God is totally OTHER!" - Brother Dwight was right about that and that is how I see him NOW.

God is so completely pure and faultless and beyond our human comprehension, yet we must still stop in the prayer and consider every time we pray this line in the prayer just how "Other" He is. It is here where we become very AWARE of our own human frailty as we bring our adoration to Him. We adore and worship The Living God of all flesh, so we joyful proclaim we want Your NAME to be HOLY in ALL the earth, this is our first request!



Thy Kingdom come

Consider here the second request, that being for God's Kingdom to come to earth. This has to do with God's ways. His Rule of ORDER is to be done in the earth, because in fact it is not being done now. Yet we want it to be done. The earth is in bad shape and God knows it. The people of the earth, many of them still do not follow the Lord of Glory, and I find that fact very sad. So here we are ASKING that God's ways happen here on the earth just as His RULE is fully obeyed in Heaven, the Place of God's Throne of Grace.

This request should be one of our daily requests of Him: "Let they Kingdom come NOW Lord!" It is my hearts cry, I want the King to come and bring His Rule to the earth. He is JUST and RIGHT and when He comes, God's His WILL will be done, Amen. And so we pray over and over again: Thy Kingdom come...Thy Rule be done on the earth Lord.




Thy will be done on earth as it is in heaven

Consider now this third request in the prayer. It is that "God's determination," that His Will, will occur in the earth one day soon. Here we are aligning our will like Yeshua did, with God's Will, and we are submitting ourselves to Him when we proclaim it asking that "His ways always triumphs our own." This is a good place to say a big Amen! The phase "Thy will be done" is a Prayer all in itself. I say this many times during the course of the day. When I see just how corrupt this world is, I pray this over everything my eyes see in TV News these days. It seems that our world is coming apart, but I know it's not because God is in CONTROL of everything!

Here in America people are daily telling God He has NO PLACE in our countries affairs, and it's so sad because Christians are still the majority in the USA. The only Good News I see on TV anymore is on some of the Christian TV stations, CBN, TBN VICTORY TV, etc…

You really have to pick out the good ones, ones that will edify your soul and spirit-man. Christian movies are getting way better too, and I do praise God for some great ones I have seen just this past month. And a very funny one I saw just a week ago, "Mom's Night Out" very funny.

I really want to SEE His Will being done on earth, just as it is done in Heaven. Maybe one I will, at least that is my "heartfelt daily prayer." Here I am adding 10 steps that might help you have really deep heartfelt prayer.

Ten Steps to Heartfelt Prayer
1) You MUST have cast your cares upon Yeshua (I Pet. 5:7)

2) You MUST find Scriptures relating to your prayer, sowing the seed of the Word (Isa. 55:11), and it may be even God would want you to plant a monetary seed, claiming what you have requested from Him. He has done that with me a few times over the years.

3) You MUST meditate on the related Scriptures, settling the Word in your heart (Ps. 1:2, Josh. 1:8; Isa. 51:7; Jer. 15:16). This will fire-you-up and make you fervent in your prayer, you can even write them on 3x5 cards and place them all over your home and in your car to help you (Jer. 5:14; 23:29).

4) Pray a fervent prayer, and go boldly to God (James 5:16, Heb. 4:16).

5) Quote back to God the covenant promise He has made relating to your request (Neh. 1:5). God's covenants are sealed in Yeshua's blood do not forget that, and because of that He cannot break His Word (Isa. 45:23; 46:11; Jer. 1:12).

6) Remind God of what He said in His Word (Neh. 1:8-11). For example: "Father, You cannot lie, and Your Word says... "I was young and now I am old, yet I have never seen the righteous forsaken or their children begging bread." (Psalm 37:25 AGI)

7) Precede your prayer in your native language by praying for a while in The Spirit (in tongues) in your heavenly language to your Father. When The Holy Spirit prays through you, He prays the perfect prayer, a prayer that releases miracle-working power (Jude 20; Rom. 8:26-27; I Cor. 14:4,18).

8) Start praising God for the answer, even before it comes, fiath is not in seeing, it is believing God's Word (II Chron. 20:18-21).

9) Give Him all thanks (Col. 4:2; Phil. 4:6).

10) Keep staying steadfast in expecting results, avoiding thoughts and words of FEAR, or doubts that undermine you. This is very important (Rom. 4:16-21; Isa. 64:4.)
These 10 step I adapted from this web site:
http://www.freedomchurchofgod.com/PRAYER/TenStepstoHeartfeltPrayer.aspx#.U902DXjy93U

Give us this day our daily bread

Consider now this fourth request. We need God in all areas of our life, our physical, spiritual and mental and this is a DAILY NEED we need from Him. Let's not make little of it. It is He who feeds us every day the good things we consume. We need to come back to God regularly, every single day, and many times in the course of the day to be filled with good things from His hands we can consume. Indeed many times each day and in many ways we need to be fed by Him Alone to be really full. Remember too that our daily BREAD = THE WORD of GOD. Just one Word from God can change everything in your life and fill your empty belly. It has happened to me many times over the years. He fills you so you do not hunger for anything, except "more of God."

We never want to become "independent" of Him. No, we must be FULLY attached to Him because He is "The Source" of everything we need. Yeshua the Son of God reiterates this daily dependency on God, His Father in Heaven when He exhorts us In Matthew 6:31-34:

"Therefore 'take NO thought,' saying, What shall we eat? or, What shall we drink? or, with what shall we be clothed in? (For after all these things do the Gentiles nations seek after:) but your Heavenly Father, (your Abba) knows perfectly well that you have need of all these things. But all of you SEEK ardently first the kingdom of God, and His Righteousness; and all these other things shall be added to you. So do NOT worry about tomorrow; for tomorrow will care for itself. Each day has enough trouble of its own." -- Matthew 6:31-34 AGI

These are great words of comfort Yeshua spoken to our hearts. There are people stockpiling everything these day, so fearful they are. I call them "preparedness nuts." They are saving food for 7 years, water, lots of guns and ammo, and are so fearful as if they have no God who cares. These folks always quote from Genesis the story of Joseph and the 7 lean years.
I always say when I meet these people, "Yeshua would have been a very bad Saviour if He did not prepare us for the evil days."
Yet Yeshua spoke another message to His followers in the first century, a message of FAITH and trusting in God for their provisions. His message was "take NO thought" message, and that message stills my heart, mind and keep me far from fear. I server a God who can send food to me if I am in need, He did it for Israel for 40 years; He will do it for me as well. Believe that 100%!

And forgive us our trespasses

Now consider the fifth request in this prayer, it is a big one. Although different versions of this prayer use different words, here "trespasses" really says it best to me. I proclaim this word trespasses in my praying of this prayer, as I am doing now in this article. Nevertheless, the words "debts" or "sins" could also be used just as well, I just prefer the word trespasses.
Here we bring to mind the many ways in which we who love God have failed Him and others. So we know this and come in this prayer and ask daily for our Father in Heaven forgiveness of our trespasses.
God once showed me a blackboard in a dream and the devil writing all my sins that I had done down on it just that day. But in the dream I was praying The Lord's Prayer. I saw Yeshua cone picked up a very large eraser wiping out every sin I had done wrong that day. To this day I still see it so clearly; the grace of God as the best brand of bleach I know of, and Yeshua Messiah holding that very large eraser.
Remember too, Yeshua tells us to pray to the "Father in His name" - so we do that in this prayer. The meaning of "trespasses" expresses to me the many infringement, sins and breaches I have made in my "missing the mark of God's holy Word." Holy an AWESOME is our God. If you are like me, you hate the trespasses you still commit in your life. The only person who could ever deliver me from them is Yeshua Messiah, and He has done it once and for all.
(Read Romans chapter 6, 7 & 8 to get a better understand of this.) Only a God who is a "Saviour" can forgive our trespasses, our sins, says Isaiah 43:11-12.



As we forgive them that trespass against us

As we receive God's great forgiveness, so we bring to our hearts and minds to ANY person who we feel may have wronged us. Then that is when we get the "choice to act" as Messiah did with us. We get to pardon them. Pardoning someone who may not desire or deserve it, is not always an easy task, nevertheless "by faith" we obey and do it.
You do not have to FEEL anything, that part can come in time, but we MUST forgive as an act of our will bending to His Will.
Some people are easy to forgive, but many others, well their not so easy, so you must bend your will over and over again until one day you'll know its been done. Yet in the light of what Messiah Yeshua has done for us, we repeat (or say again something one has already said) this daily in our prayer with the "attitude" to do the Will of God here.



And lead us not into temptation

The sixth request in The Lord's Prayer is NOT to be in a place where temptations or adversities might overwhelm us. "Hard testing" would be another way of saying this, "Lead us not into hard testing." It is not wrong to be tested by God; every one is you know! Just as Yeshua was tested many times in His life, so will we be. We falter in our testing some of these times, but Yeshua never did falter in any of testing, no, He was perfect in all points. And thank God for it too, He pasted all of His testing and was found pure, a perfect Lamb by God.

But there is another aspect of this sixth prayer request stated here: "And lead us not into temptation - peirasmos in Greek" that I want to look at here.
What if Messiah was telling us to pray that we enter not into the "hour of temptation or testing that will come upon the whole earth?" To the church of Philadelphia in Revelation 3:10 Yeshua says:
"Because you have kept the word of My enduring patience, I also will keep you from the 'hour of testing,' (#3986 - same word peirasmos) that hour which is about to come upon the whole world, to 'test or prove' those who inhabit the earth."

The old Living Bible puts it this way:
"Because you have patiently obeyed me despite the persecution, therefore I will protect you from the time of Great Tribulation and temptation, which will come upon the world to test everyone alive."
Something to consider I think here in the promise to the church of Philadelphia, the church of brotherly love. I believe it will be taken "OUT OF" the earth before the seven years Tribulation period start. There is a little Greek word Ek #1537, and it is used more then 800 times in the N.T., and only once can we find an instance where it is actually rendered it "through"; that is in the Letter to the Galatians 3:8. "THROUGH FAITH," where in truth the obvious sense of this Greek word is: "BY FAITH."
"The Scripture, foreseeing that God (Elohim) would justify the Gentiles nations 'BY FAITH,' preached the Gospel of Good News beforehand to Avraham, saying, 'ALL THE NATIONS OF THE EARTH WILL BE BLESSED IN YOU.'" -- Galatians 3:8 AGI
(My sourse is: The Preposition Ek Means Out Of - Our Hope Magazine, October 1949,86-88.)
Therefore, I do fully believe every time I pray "The Lord's Prayer" I and asking my Father in Heaven to be KEPT from this "hour of testing" that will come on the unsaved people of the earth. Why? Because they do not believe who Yeshua is now.
You see Ek is rendered "out of" hundreds of times, as for example here I'll give you just five:
1) "Out of Egypt have I called My Son" (Matthew 2:15).
2) "First cast out the beam out of thine own eye" (Matthew 7:5).
3) "For out of the heart proceed evil thoughts" (Matthew 15:19).
4) "And [many bodies of the saints] came out of the graves after His resurrection" (Matthew 27:53).
5) "I will spew thee out of My mouth" (Revelation 3:16).
But there 100's more, study it out for yourself.

But deliver us from evil

The seventh and final request in this prayer is for "protection" by our Father in Heaven. When Yeshua was tempted or tested by Satan, He declared: "Man shall and does not live on bread alone, but on every word that comes from the mouth of God." (Matt 4:4 AGI).
Yes indeed, in times of trial, even Yeshua the Son of God recognizes His Father in Heaven was the One and Only source of deliverance for Him, and in fact He was. What He suffered He did for us, and it was at God's hand, but for our benefit.
Likewise we are to be DEPEND 100% on God when evil show up at our door. We are to give the devil NO PLACE in which to lodge in our life, house or bodies. God being our "All in All" will deliver the just, and if you are in Messiah you are just because of the work of the Lord!
We server a God who loves to hear us pray His Words. However, I am sad to say not many do that anymore today. It is as one friend said, "A lost art in the church today, one pitched under the bus because there were some nuts using it." She is so right. This is one reason I love to sing the "The Lord's Prayer" and do so often. These are all of Messiah's Words, and I know there is POWER in using them.



For Thine is the kingdom, the power and the glory, forever and ever. Amen.

The prayer finishes with a closing "doxology" that was and still is a great hymn of PRAISE to our Great God. Not all versions of The Lord's Prayer include this doxology, as many biblical scholars believe this part of The Lord's Prayer was added at a later date. I am one who believes this to be the case. Nevertheless, this doxology is now part of what many of us use in the church.

Let me end by saying to consider ALL of the many "manifold" (many colored) ebullience works of The Lord, all of them let me KNOW that I want to be in His Kingdom. A Kingdom of Light and good, one that has no sorrow or tears for anyone to bear. The Kingdom of God is here now, in us; but it is still yet to fully come to earth, but one day soon the King will come and with Him the saints. He will Rule with a rod of iron and I can't hardly wait for that day, what about you??? Let it be soon Lord God, is my heartfelt prayer.
God's House in Heaven will be filled with "ebullience," it will be a house with bubbly, loud, and enthusiastic saints. No dead-beats there, not a one. A Heaven with the quality of being cheerful and with joyous people full of energy. It will be like taking a room full of 5, 6 and 7 year olds and adding a bunch of adorable cute puppies in it. Yes Heaven is full of ebullience!
I THANK GOD DAILY that I am in His Kingdom. Messiah Yeshua, my Saviour of my lives loves me and He loves you as well. Crazy love for sure, pure love only God has! For some strange reason He really does loves us, and that is something I still do not really understand, but fully accept it "by faith" everyday of my life. I love Him because He first loved me. Amen!!!
What about you, do you accept the fact that He did it all for you? I am praying that you do and that you will start praying The Lord's Prayer every day.

Shalom,

Rev. Barbara Di Gilio <><
~~~~~~~~~~~~~~~~~~~~
All comments welcomed, email me at: barbara@mayimhayim.org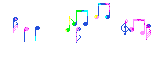 Mayim's Endnote