Summer Trip Pictures -- 2008
For my family and friends, here are just some pictures from our trip this summer. They are not in any order as to our stay, and I took over 250 pictures, but these are a few I thought would give you a taste of what we saw, heard and felt.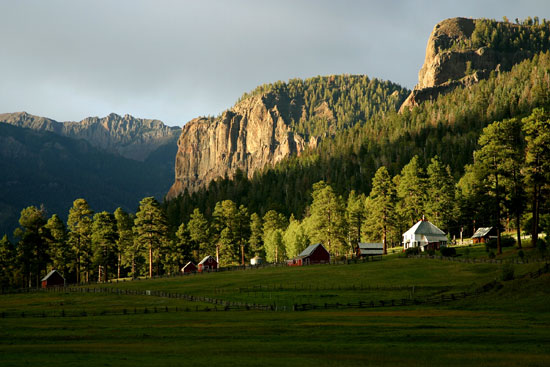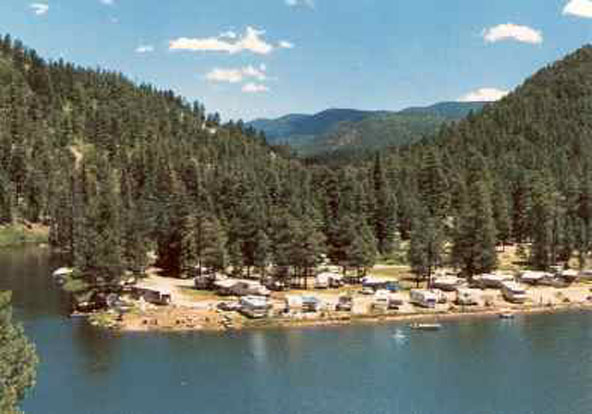 Here are pictures of two of the three Campgrounds we stayed at in Colorado -
The first one was on the Lake Vallecito, the other was facing the awesome mountains...
Both very awe inspiring sites to camp at.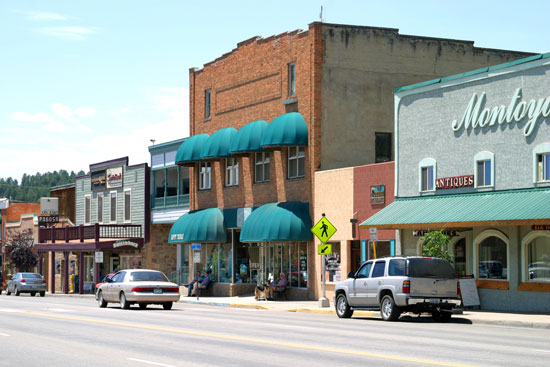 The Stores in Main Street Downtown Pagosa Springs, Colorado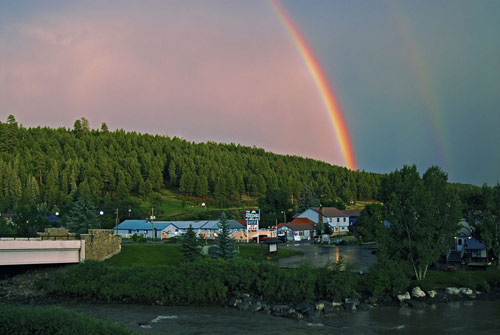 Double rainbow just after the rain - The Spa at Pagosa Springs This is where we stayed with our RV, the healing water pools were delightful, and a lady named Mira give me the best massage. If you ever go there ask for her, she has great hands. The Spa special for the month was an hour and half massage for only $80.00, what a deal, I slept like a baby that night.

Monument Valley, Arizona - We entered from Utah side coming home and drove through the park, its an awesome sight to stop and see if you get a chance. I could hear a Tribute to John Wayne I once heard playing in my mind from youtube.com. Hey I got home and found it, look and listen to it went you have time. Just click Tribute to John Wayne. What would the old west be with out Him, thank God he lives on in the Movies for us today!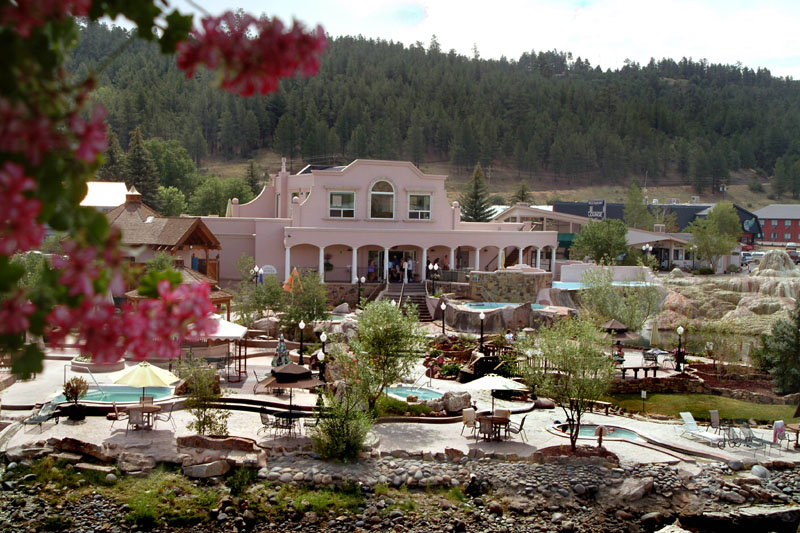 18 hot spring pools at The Springs Spa, Pagosa Springs, Colorado - The hottest pool is 114 degrees.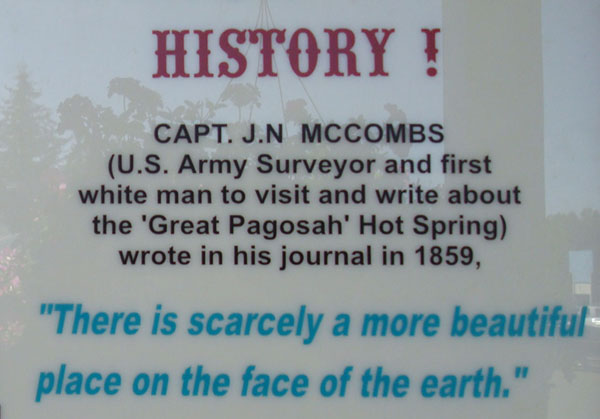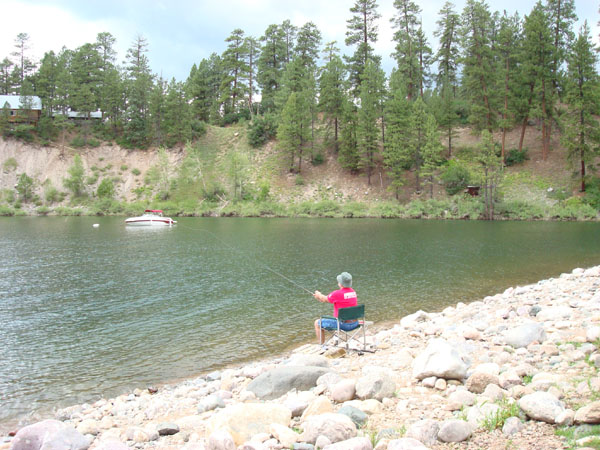 George Fishing in one of the coves on picturesque Lake Vallecito.
One of Colorado's Best Kept Secret is 5 Branches Campgrounds,
they are right what a honey of the Lake with a River running through it.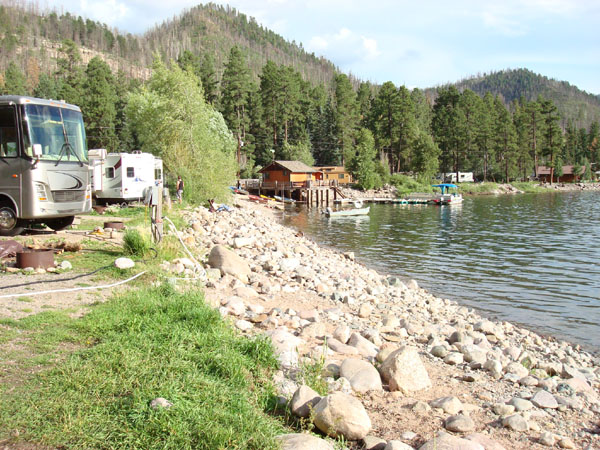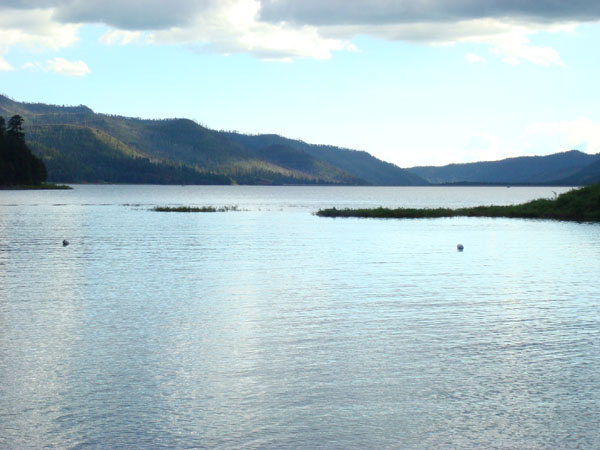 Just so Peaceful at the end of the day...!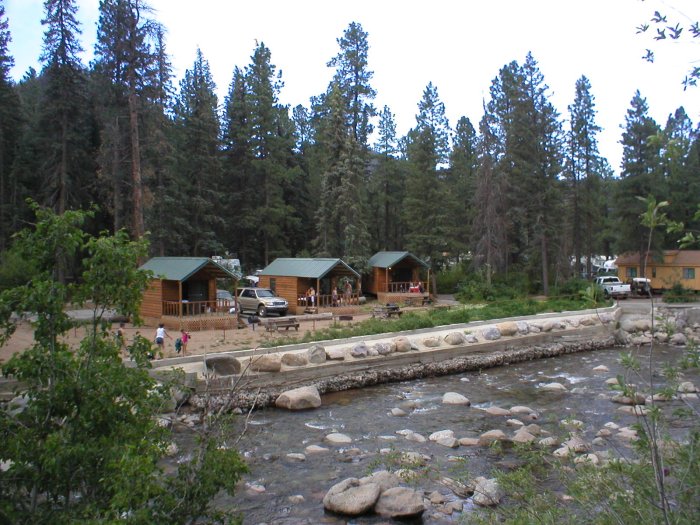 This is the same campground at Lake Vallecito, these are the mini cabins you can rent, very nice.
That is the Pine River which runs into the Lake Vallecito, so you can either fish the river or the lake.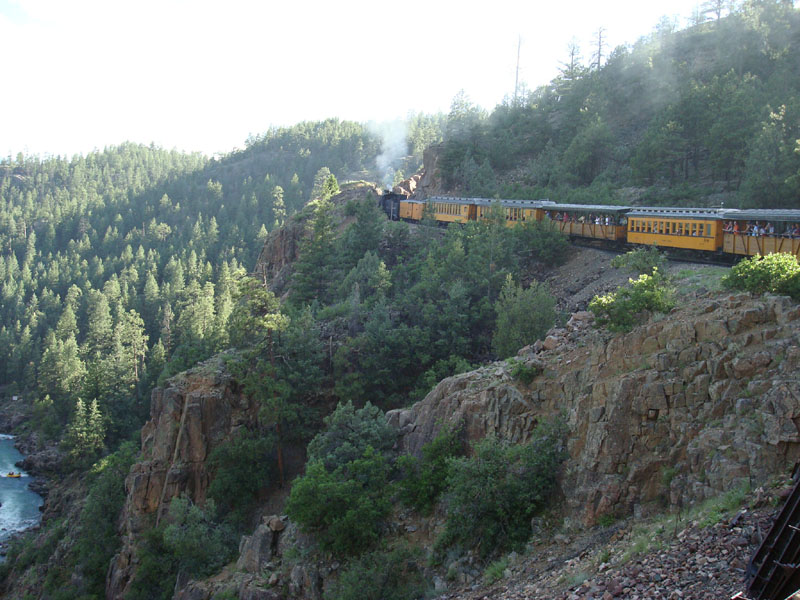 All Aboard!!! - George took this picture from the next to the last car on his train going back down to Durango from Silverton. He took the bus up and train back, he loved it. Take this Ride on the Durango & Silverton, just click, and sit back a get a feel of what George did. If you look to the far lower left you can see people in a yellow raft going down the river...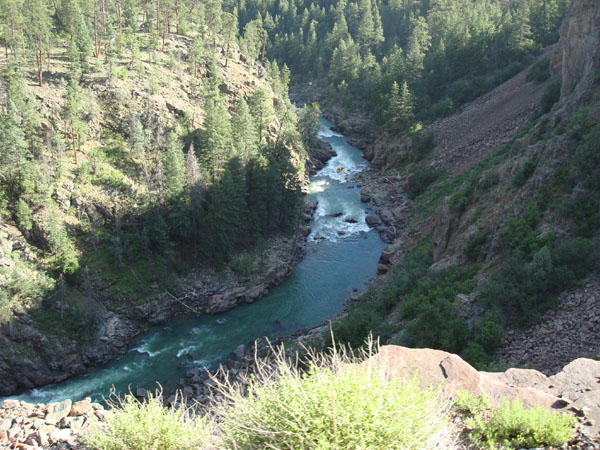 Again the Yellow raft in the distance with three people in it...!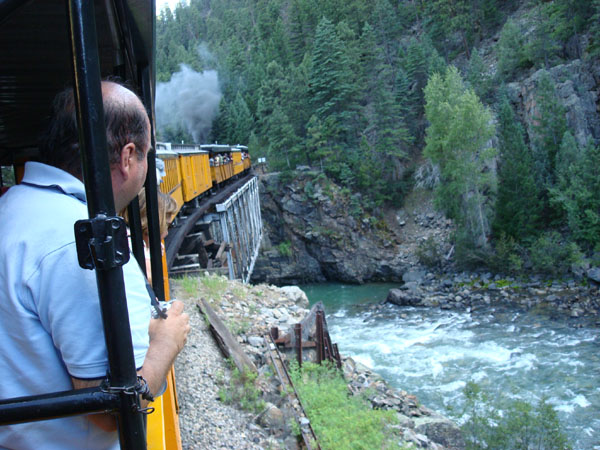 Look at how narrow this is, its called the Narrow Gauge Railroad...toot toot!!!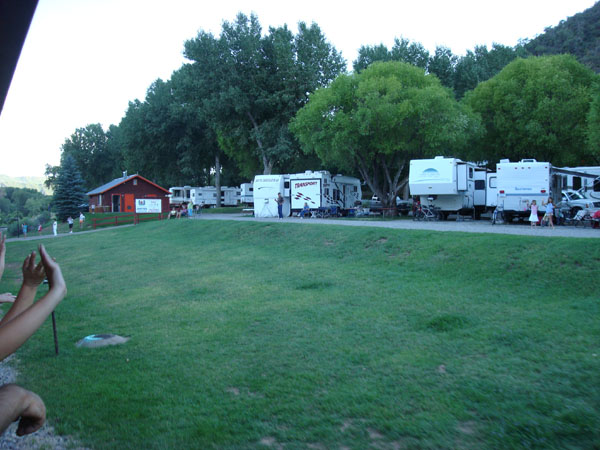 I'm a chicken, so I stay in camp. I don't like anything Narrow like that... but I met the loveliest people who were celebrating 40 years of marriage, they were from Canada and loved the Lord, so we spoke about Him for a few hours. By the way, that's me in the green top next to them near the red building in the distance...its one of two pictures I think I'm in that came out not fuzzy. George is taking this picture from the train.

All in all I think we are both so grateful to God for all that we saw and did in the short time we were away.
God gave us lovely weather, a little rain which we really enjoyed, but mostly it was blue skies, sunshine and beautiful ice cream white clouds that He showered on us this year.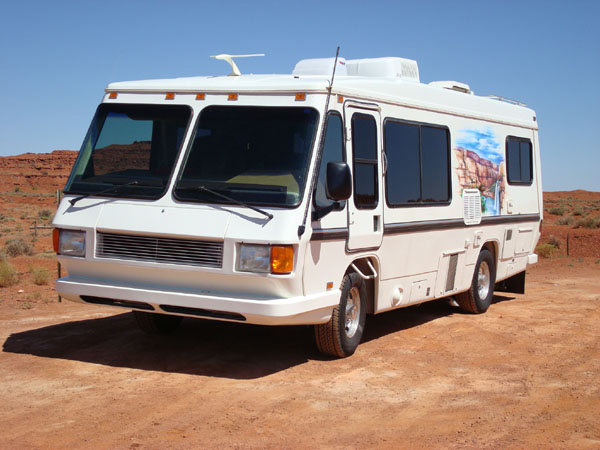 We had at least 12 people look in or ask us what kind of a motorhome we had... George did not have time to put back all our Aero Cruiser logos on the front or back of our motorhome since it was painted. He will this fall he tells me, I just say, Honey, add it to the list. It 23 ft of heaven for him. All I can say is, thank you God he's know how to fix it when it needs it. Coming home in Flagstaff it acted up. He stopped at Checker, bought an injector, and put it in. That fixed it, and off we went. God is so good. That would have cost us about $500.00 to $600.00 to get fixed in Flagstaff if my hubby could not have fixed that.
United Campgrounds in Durango, CO.
A lovely place on the Animas River so the fishing is great!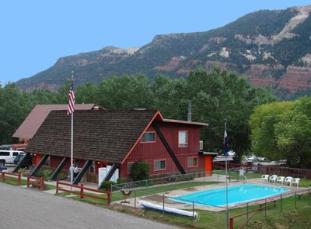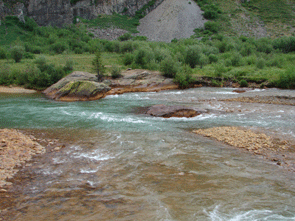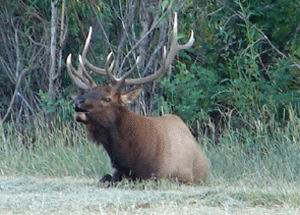 This Elk visit the United Campground all the time I'm told. It may just be an Urban Legend,
but that it is just on the other side of the Aaimas River...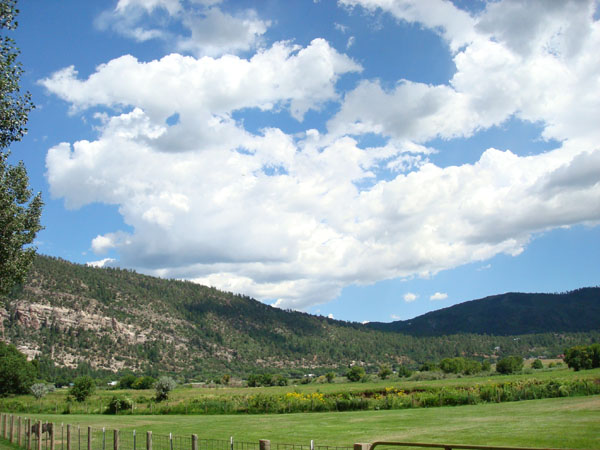 This pictures I took looked to me like an angel in the clouds looking face down with her hands up praying. Her wings were coming up off her back. I see things others may not see...what do you see in the clouds?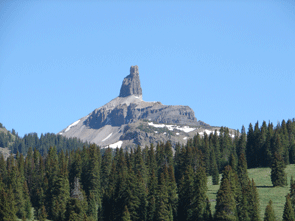 Lizard Pass on the way to Telluride, CO
It still has snow on it, but everything around it was so green.




Send your comments to: Barbara@mayimhayim.org
Mayim's Endnote