What is Biblical HOPE? - A word for 2015

Barbara's Comments: I have read many many articles on "Biblical Hope" on the Internet. What I have put down here comes from information I have gleaned from those articles I have read and prayed over. I already put much of this truth in my heart and feel that these truths which I have gleaned are my own teaching from The Holy Spirit about the subject. However, I take NO credit for anything except the part called: "The Icing on the Cake" - that part I know straight-up came from The Holy Spirit. He gave that to me on Sunday December 7th 2014, and I continue to meditate on it today.

For those who know me well, you'll see that my numbers 1,2,& 7 are part of that date in which God choose to download this to me. Those numbers (1,2 &7) are always very special for me, the 1,2, &7 in any combination God uses to "show me" He is in it or with me at that very second. It never fails, it is truly amazing how He works with me, it is my SIGN-POST SIGN FROM GOD in my life. My life's verse God gave me is Matthew 7:12.

So in everything, do to others (Barbara) what you would have them do to you, for this sums up the Law and the Prophets. - (NIV and me making it personal in 1987).

According to the 1828 Webster's Dictionary that I have in my office it describes the word "Joy" as "The passion or emotion excited by the expectation of GOOD. However, it is this latter phrase in the book which is an excellent description of "What Real Biblical HOPE Is." Let me say that again: REAL Biblical HOPE is the expectation of GOOD.


Why then is "Meditation on BIBLICAL HOPE" so important to each of us?

Well I believe it is because the Kingdom of God is really not about eating and drinking as some would teach, but it is about Righteousness and Peace and great JOY IN THE HOLY SPIRIT. JOY is produced by person of The Holy Spirit and as we "meditate in Him" and on the subject of our Biblical HOPE, we see HOPE as The Person of Yeshua Messiah, The Blessed HOPE, Amen!


Biblical HOPE is vital and life-giving to the health of every Believer because when we lose HOPE, we are called into a place called despair. And not only in the NOW, but also in the FUTURE. We lose our Joy and thus it is replaced by sorrow in the PRESENT age. Because we have NO FIRM FOUNDATION or confidence in the FUTURE age we loss our Hope. In short, "the healing soothing balm of our Biblical HOPE allows us to SEE HEAVEN through the thickest clouds," so said Puritan Thomas Brooks (1608 to 1680), I think he was on target with this.


I found out that Charles Spurgeon quoted Puritan Thomas Brooks often in his writings, why because he believed what he said was on target. Charles Spurgeon asked us a pertinent question about HOPE?

The Joy of HOPE-who shall measure it? Those who are strangers to it are certainly strangers to the SWEETEST MATTER in spiritual life. With the exception of present communion with the Messiah, the Joy of a Believer in this present state must be mainly the JOY OF HOPE. "It does not yet appear what we shall be: but we KNOW that when He appears, we shall be like Him, for we shall SEE HIM just as HE is (OUR HOPE)." We thank God that we shall be satisfied when we wake-up in the likeness of Yeshua! This ANTICIPATION (HOPE) of Heaven makes the hurt of living on this earth endurable! And the sorrows of TIME lose their weight when we think of the "far more exceeding and eternal weight of Glory (future HOPE) we have in Him. -- 2Corinthians 4:17


And so Charles Spurgeon encourages us to continually focus our TELESCOPE OF HOPE to the starry promises of HEAVEN because HOPE of our Future TIME in heaven serves to stir-up in us a lively JOY during our present sojourn on this very sick dysfunctional earth, seeing it as broken, because it is!
IS your JOY & HOPE at a LOW EBB - MINE was all during 2014?
---

When I was drinking deeply from the springs of the Joy of BIBLICAL HOPE and of The Holy Spirit daily, God always empowered me to "REJOICE (which is a you may know present imperative) in ALL the things of the Lord that I was doing. My Hope and the Joy of that Hope always allowed me to REJOICE" (Philippians 4:4) because "the sufferings of this present age (time) are NOT worthy to be compared with the GLORY that is to be revealed to us Romans 8:18 informs us.

"Do not be grieved or joyless I heard in my spirit during this summer of 2014, for the JOY OF YAHWEH is your Strength Barbara, and it is that way for every Believer living on plant earth." -- Nehemiah 8:10b (Barbara's word in August of 2014).


I found that our JOY grows well when it is watered by the HOPE found in God's Word of Truth, the Bible. It has been the Word of God that has seen me through some dark days in the past. I have not shared with anyone but God how dark I felt inside, it was only the Word that gave me light. Only a few of you knew how much despair I was feeling, but that season has pasted away thank God. I NOW have HOPE running like WATER once again in my spirit-man.


In Romans Rabbi Sha'ul links JOY with HOPE in his letter writing. I never really did link them that way until I got hold of Romans 5:1-2: Therefore having BEEN Justified by FAITH, we have Shalom (Peace) with God through our Lord Yeshua The Messiah, through Whom we have obtained our access by FAITH into this Grace in which we STAND and REJOICE IN HOPE of the GLORY of GOD. -- Romans 5:1-2 AGI

Now I look at this verse and see it as a ABC steps for us.

Step A) "Peace with God" well that takes care of the PAST: God will NO longer hold our sins against us. Don't let anyone ever tell you He will, you are free in Messiah.

Step B) "Access to God" He takes care of the PRESENT TIME: now we can come to our Father at any time 24/7 for the Supernatural Enablement that we continually need as sinful humans living in a body of death. We must remember we are fallen beings, and although Born Again from Above, we must still confess our sins when we known we've sinned. Grace is not cheap, nor should we be with our confessing our sins when we KNOW we have sinned. The use of The Lord's Prayer is good for this any time, but bed time I always feel it cleans me again, I sleep better.

Step C) "REJOICING IN THE HOPE of the Glory of God" takes care of the FUTURE: here is where the promise that one day we shall share in His glory, to me this is mind boggling. However, it is TRUE because the Word of God tells us so! We have a great future we have in Messiah!

---

Notice again: That it is the certainty of this Bright Future HOPE that is the solid ground for our PRESENT REJOICING. This pure HOPE fueled by our JOY enables us to LIVE as bright lights "in the midst of a crooked and perverse generation" (Phil 2:15).

As called "ambassadors of reconciliation by God" on earth (2Cor 5:18-20), we should be "so filled with JOY and The Holy Spirit" we shine. It is HE who "enables us by Yeshua" to radiate His HOPE, which by the way is NOT really natural to us, but supernatural and for the most part totally independent of our circumstances! (Acts 13:52). If you can believe that, please say Amen!
This great truth begs the question of you today,
"Are you really rejoicing in HOPE???"

---
If you are not rejoicing in HOPE, please take a month to meditate on it. Memorize Romans 5:1-2 and Romans 15:13, asking God's Holy Spirit to RENEW your thinking in 2015 and beyond. Asking Him to enable you to "set your mind on the all things ABOVE" and NOT on all the things that are on the earth which is fading away quickly, things we have NO control of. Take my word for it; you'll be happier for sure letting go. Since I have turned off all the News programs I sleep better. Oh I listen to local news once a day, but that is it any more for me.

Now may the God of HOPE fill you with all JOY and Shalom (Peace) in believing, so that you will abound (be copiously supplied) in HOPE by the power of The Holy Spirit! -- Romans 15:13 AGI


Then in Romans 12:12 Rabbi Paul writes that we are to be "rejoicing in HOPE, persevering in tribulation" or as my paraphrases puts it: "Let our joy be the JOY that comes from OUR COPIOUS HOPE in Messiah Yeshua. In other words HOPE is the VERY RICH SOIL in which JOY is ROOTED, the very ground where our JOY grows STRONG in."


I read somewhere in one of the articles on Biblical Hope, It's like a FISH that needs the environment of water to thrive in, so our joy needs HOPE to be ALIVE in our heart.

When a Believer's HOPE is FFF (Fresh and Full and Focused) on MESSIAH YESHUA and the Glorious FUTURE He has promises us, then Great HOPE Functions like "spiritual rain" Falling in and on our heart, bringing Forth the FF (Fragrant Fruit) of JOY, always birthed by The Person of The Holy Spirit, Galatians 5:22. As someone has once said, "When we are FILLED with the JOY OF HOPE, we can SING a tune as we suffer!" I believe that and have seen that in my own life!


Charles Spurgeon said:

"To be with Christ in Glory is the JOY OF HOPE, the HOPE which makes us not ashamed. Our HOPE is no DREAM-as sure as we are here today, we who are Trusting in Christ will be in Heaven before long-for He prays that we may be with Him where He is and may behold His Glory! (John 17:24). Let us NOT wish to postpone the Happy Day! Shall our bridal day be kept back? NO, let the Bridegroom speedily come and take us to Himself. WHAT A JOY to know that this head shall wear a Crown of Glory and these hands shall wave the palm branch of victory! I speak not of myself alone, my brothers and sisters, but of you also and of all who love His Appearing (2Titus 4:8). There is a Crown of Life (James 1:12, Rev 2:10) laid up for us which the Righteous Judge will give us on that day. Therefore, have patience a little while longer. Bear, still, your cross. Put up with the difficulties of the way, for the END is almost within sight!"

To that all I can say is a big Amen!


And so I say that you are under-girded by God's Grace, and enabled by His Holy Spirit and for the Glory of the Lamb (Yeshua) to declare with C H Spurgeon:

"Away dark thoughts! UP, FAITH and HOPE!" Not gloom but gladness, not dreariness but delight in 2015, for Yeshua Himself declares "Yes, I am coming quickly!" Amen. "Come, Lord Yeshua come." (Rev 22:20).

My end notes are from some words of a lady named Annie Johnson Flint (1866 - 1932), to which I have now made them my own.
"I look-up into the face of Yeshua
For there my heart can rest, my fears are stilled;
And there is JOY and LOVE, and LIGHT for all my darkness,
And perfect Shalom, and my every HOPE in God fulfilled."
---

He Giveth More Grace
He giveth more grace when the burdens grow greater,
He sendeth more strength when the labors increase;
To added affliction He addeth His mercy;
To multiplied trials, His multiplied peace.
When we have exhausted our store of endurance,
When our strength has failed ere the day is half done,
When we reach the end of our hoarded resources,
Our Father's full giving is only begun.
Fear not that thy need shall exceed His provision,
Our God ever yearns His resources to share;
Lean hard on the arm everlasting, availing;
The Father both thee and thy load will upbear.
His love has no limit; His grace has no measure.
His pow'r has no boundary known unto men;
For out of His infinite riches in Jesus,
He giveth, and giveth, and giveth again!

Annie Johnson Flint - Poem
"For we through The Spirit wait for the
HOPE of Righteousness by Faith." (Gal 5:5 - AGI).

A word for the year 2015
"Going Forward in 2015 will be a year of Uncommon Grace"
- Rev. Barbara Di Gilio


The LORD favors and takes pleasure in those who revere Him,
those who HOPE in His Lovingkindness. -- Psalm 147:11 AGI

The Icing on the Cake: Spirit Led Word Study 12/7/2014

I must begin this last part by saying that the numbers 1, 2, and 7 in "any combination" are my Personal SIGN POST numbers from God. Most everything in my life has those numbers somehow attached to them when God is making a point in my life. It is God's way of telling me it's Him talking to me or revealing something to me that I must know right then. My friends and family, who know me well, know just how relevant these three numbers are in my life. I could give you pages of examples, but that is not my intention to do that here.

Okay, let me move on Sunday December 7th 2014. On that Sunday I was putting together my study on "What is Real Biblical HOPE?" for Mayim Hayim's December 31st. Bible Study class and God the Holy Spirit dropped a few things into my spirit to study out. I got so enthralled by it, I though I'd burst if I could not share this gem with someone ASAP. Of course I did not burst, but I just had to call my dear friend Rev. Marjorie Kummrow to share this study with her. You know the scriptures tell us: "Iron sharpens iron, so one man sharpens another," Proverbs 27:17 - and Rev. Marjorie is my iron in this season of my life.

By the way, can you see those numbers screaming out loud in the date (12/7) paid attention to Me Barbara, because they come into play in a big way. By the way, my life verse that God gave to me in 1985, the year I got saved is Matthew 7:12 and I have a sign hanging in one of my two bathrooms with this on it.

Okay, so I told Marjorie, and here is how my conversation went:

So today while at my desk God's Spirit dropped words in my heart that I heard and they are wild and I am not sure what to make of it all just yet! God said: 'Strong's Number 2015 Hebrew and Greek.' Now Marjorie He said this to me twice to me, slowly the first time, and then much faster the second time around, and I saw it as a #sign in my head. I pondered it Marjorie only a few seconds before getting my Strongs Concordance off its shelf and looking it up. Here is what I found that blew my mind; I think it will blow your mind as well:

Strong's Hebrew #H2015: haphak, haw-fak'; which is a prime root meaning: to turn about or over; by implication: to change, overturn, return, pervert:-- become, change, come, be converted, give, make [a bed], overthrow (turn), perverse, retire, tumble, turn (again, aside, back, to the contrary, every way).

Okay, so I looked this up in the scriptures where this word was use for the first time, and then listed a few other scriptures I found interesting. You'll get the idea of how God uses it in His Word from these I believe. I really love the first time it's used in the Book of Genesis.

So He (God) drove out the man; and He (God) placed at the east of the Garden of Eden Cherubims (Angels), with flaming swords which turned (#H2015) every way, to keep the way of the Tree of Life. -- Genesis 3:24 AGI

He (the angel) said to him (Lot), "Behold, I grant you this request also, not to overthrow (#H2015) the small town of which you have spoken, hurry; escape there, for I CANNOT do anything until you arrive there. Therefore the name of the town was called Zoar (Little)." -- Genesis 19:21-22 AGI

Go to Pharaoh in the morning as he is going out to the water, and station yourself to meet him on the bank of the Nile; and you shall take in your hand the staff that was turned (#H2015) into a serpent. -- Exodus 7:15

He turned (#H2015) their heart to hate His people, to deal craftily with His servants. -- Psalms 105:25

You have turned (#H2015) for me my mourning into dancing; You have loosed my sackcloth and girded me with gladness, --Psalm 30:11

What I got out of this Hebrew word haphak means: to turn or to change (like the rod turning into the snake, and for God who turns our mourning into dancing). It also means: be converted or even to return to God. I see how God has many uses of this word Hebrew word haphak in the Scriptures; all foreseeing that His purposes are done. 95 times haphak is used in 90 verses in the Hebrew Scriptures. But I saved Zephaniah 3:9 for the last one to share with you:

"For then will I turn (#H2015) to the people a PURE language that they may all CALL upon the Name of The LORD, to serve Him with one consent, shoulder to shoulder." -AGI


I love that one, it's awesome!


Now look at what the Strong's Greek word for #2015 is, I must admit I was arrested by this word Marjorie, it really took my breath away and gave me new "Hope" in my heart that I'd live long enough to SEE the Coming of my Lord in the clouds for His Bride.

Strong's #G2015 is: Epiphaneia, ep-if-an'-i-ah; from a Greek root #2016 (and only used once in Acts 2:20 as "notable"); a manifestation, i.e. (specify) the advent of Messiah (Christ) (past or future) appearing or brightness.

Let me say finding this gem just almost stopped my heart. And it was totally by the leading of the Holy Spirit that I found this pretty gem that day. I believe it was my gift from God for the New Year, to give me a new hope, which I had lost in 2014. Hope that maybe Messiah Yeshua might be coming in the 2015; of course we do NOT know the DAY or HOUR, but just maybe "Born Again Spirit-filled Believers" CAN KNOW the YEAR?! What do you think? Hey again let me say I am not "predicting" anything here, I am only sharing with you what I found by God's leading, not mine. Cool ha!

I am vexed by this evil world, as I know you are Marjorie, along with many of our friends. It really would be nice to go home soon. : I am very much homesick again for heaven, as I know you, we have that in common after being taken to heaven. I have not been so home sick the late 90's, it feels good to me. But it is getting harder and harder to watch the News at night. I just want Yeshua, our Heavenly Bridegroom to come and RULE and REIGN on earth. I really hate what is happening to this sin sick world. Okay, enough said; here are the KEY Scriptures that I found; I have listed all of them at end for you in the KJV.

Epiphaneia #G2015: The very first time this word Epiphaneia is used by rabbi Sha'ul (Paul) you'll find it in 2 Thessalonians 2:8. These letters are believed to be rabbi Sha'ul first letters written to the church at Thessaloniki. This chapter is about the "gathering together to Yeshua" and only then can the man of sin (anti-Christ) be revealed. They thought they had already missed His coming. In chapters 2 and 3, speaking of the return of Messiah, rabbi Paul was sure to include the SIGNS and setting that "the man of lawlessness" (the antichrist) had to arrive. For that to take place, the "restrainer" (Holy Spirit) must be removed from restraining him. The Holy Spirit indwells all Believers and when He is removed, all Believers will be "caught up" in the clouds to me the Lord in the air (1 Thessalonians 4:17). Rabbi Paul pushes them to pray and serve (to occupy) until all this transpires. Those are his marching orders to us too.

"May The Lord direct your hearts into the LOVE of God and into the steadfastness of The Messiah." -3:5 AGI


We need to pray these scriptures for each other Marjorie, I am putting our names in this now.
I did it for you, please do it for me.

"May The Lord direct your heart Marjorie into the LOVE of God and into the steadfastness of The Messiah." -3:5 AGI - Amen.

Now look at these (#G2015):


And then shall that wicked one be revealed, whom The Lord shall consume with the Spirit of His mouth, and shall destroy with the Brightness (#G2015) of His coming: --2 Thessalonians 2:8 - AGI

Looking for that Blessed HOPE, and the Glorious Appearing (#G2015) of the Great God and our Saviour Yeshua Messiah -- Titus 2:13 AGI

I charge you in the presence of God, who gives life to all things, and of Messiah Yeshua, who testify and had a good confession before Pontius Pilate, that you keep the commandment without stain or reproach until the Appearing (#G2015) of our Lord Yeshua Messiah, which He (God) will bring about at the proper time. Blessed is He our God and only Sovereign, the King of kings and Lord of lords, who Alone possesses immortality and dwells in "unapproachable Light," whom no man has seen. To Him be honor and eternal dominion! Amen. --1 Timothy 6:13-16 AGI

I charge you therefore before God, and The Lord Yeshua Messiah, who shall judge the living and the dead at His Appearing (#G2015) and His Kingdom; preach the Word; be instant in season and out of season; reprove, rebuke, exhort with all longsuffering and doctrine. For the TIME will come when they will NOT endure sound (biblical) doctrine; but after their own lusts shall they heap to themselves teachers, having itching ears; and they shall TURN AWAY their ears from The TRUTH, and shall be turned unto fables. --2 Timothy 4:1-4 AGI

Now here is a full list of #2015 in the KVJ, and in there right order:


1) (2 Thess 2:8 KJV) And then shall that Wicked be revealed, whom the Lord shall consume with the spirit of his mouth, and shall destroy with the brightness of his coming:

2) (1 Tim 6:14 KJV) That thou keep this commandment without spot, unrebukeable, until the appearing of our Lord Jesus Christ:

3) (2 Tim 1:10 KJV) But is now made manifest by the appearing of our Saviour Jesus Christ, who hath abolished death, and hath brought life and immortality to light through the gospel:

4) (2 Tim 4:1 KJV) I charge thee therefore before God, and the Lord Jesus Christ, who shall judge the quick and the dead at his appearing and his kingdom;

5) (2 Tim 4:8 KJV) Henceforth there is laid up for me a crown of righteousness, which the Lord, the righteous judge, shall give me at that day: and not to me only, but unto all them also that love his appearing.

6) (Titus 2:13 KJV) Looking for that blessed hope, and the glorious appearing of the great God and our Saviour Jesus Christ;

Okay, I have given you Marjorie what I am calling the icing of my bible study. With 2 more Blood Moons coming in 2015 (4/4 and 9/28); and this being a Shemita year we are in, plus all the many other SIGNS of the times we are seeing on the News, I have HOPE this is the year we SEE Messiah. At least I'm praying it will be! We will "occupy" and take ground until He does comes for His glory I pray. It is no time to slow down now. Teaching God's people from all over the globe about "Who the Real Messiah Jesus is" on our websites is still very exciting to me.

With this being a year Marjorie of "Uncommon Grace" (2015), of which my life has already partaken of, I'm praying it will be that way for you as well my sister. I love you, and thanks for listening and always giving me good input.


My prayer is: May it be that Yeshua will RENT the heaven of Heavens Abba and come down in this year of 2015 and take us away with Him to Your house. To which we pray Maranatha, and Amen! :

Sing this powerful song Forever Reign by Hiilsong, here are the words to this youtube video: https://www.youtube.com/watch?v=au3EGgISYMc

Forever Reign

You are good, You are good
When there's nothing good in me
You are love, You are love
On display for all to see
You are light, You are light
When the darkness closes in
You are HOPE, You are HOPE
You have covered all my sin

You are peace, You are peace
When my fear is crippling
You are true, You are true
Even in my wandering
You are JOY, You are JOY
You're the reason that I sing
You are life, You are life,
In You death has lost its sting

Oh, I'm running to Your arms,
I'm running to Your arms.
The riches of Your love
Will always be enough
Nothing compares to Your embrace
Light of the world forever reign

You are more, You are more
Than my words will ever say
You are Lord, You are Lord
All creation will proclaim
You are HERE, You are HERE
In Your presence I'm made whole
You are God, You are God
Of all else I'm letting go

Oh, I'm running to Your arms
I'm running to Your arms
The riches of Your love
Will always be enough
Nothing compares to Your embrace
Light of the world forever reign

Oh, I'm running to Your arms
I'm running to Your arms
The riches of Your love
Will always be enough
Nothing compares to Your embrace
Light of the world forever reign

My heart will sing
no other Name
Jesus, Jesus

My heart will sing
no other Name
Jesus, Jesus

My heart will sing
no other Name
Jesus, Jesus

My heart will sing
no other Name
Jesus, Jesus

Oh, I'm running to Your arms
I'm running to Your arms
The riches of Your love
Will always be enough
Nothing compares to Your embrace
Light of the world forever reign


Oh, I'm running to Your arms
I'm running to Your arms
The riches of Your love
Will always be enough
Nothing compares to Your embrace
Light of the world forever reign

My heart will sing
no other Name
Jesus, Jesus

My heart will sing
no other Name
Jesus, Jesus

My heart will sing
no other Name
Jesus, Jesus

My heart will sing
no other Name
Jesus, Jesus

Email me at: Barbara@mayimhayim.org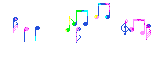 Mayim's Endnote