Receive My Son
Yield to Him and be Healed and Set Free
<<<<<<<<<<<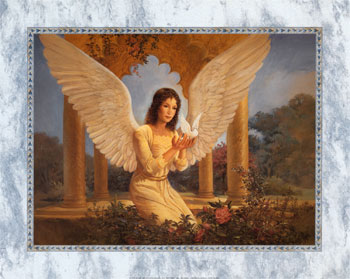 >>>>>>>>>>>


To all who would have an ear to hear and are "seeking" a word from the Lord, let them hear:
<<<<<<<<<<<



>>>>>>>>>>>

My children, come and climb into My lap and let Me hold you. Would I withhold any good thing from those I love? Come, let Me kiss away your hurts and dry your tears. You are My treasure and I know you intimately, even your inner most thoughts. Let Me touch you and heal you. Don't draw back or away from Me. TRUST ME!

I Am your Heavenly Father; I Am the Alpha and the Omega; the Beginning and the End; the Author and Finisher of your faith. I will not abandon you or leave you. I gave you My most precious Gift, My son Yeshua. All you need to do is receive Him and yield to Him.

Do not say you are not good enough or not clean enough. Who are you to refute My Word when I call you clean and redeemed by the blood of My son Yeshua? Forget your logic or what you think is truth. It is not the truth any longer; not in the Light of Me. I Am the Only Truth. Receive My Son, yield to Him and be healed and set free...!

Know ye not, that I desire to fellowship with you each and every day. I Am never more than a whisper away - just call My name, Adonai, and I Am there with you. I have much to tell you. I want to share with you the mysteries written in My Word. Stay close to Me my children and press in... Don't become weary in well-doing. Can you hear My still small voice? I Am here, always. Come, let Me show you - find a quiet place to sit at My feet and wait for that Still Small Voice. You will know it when you hear it. There will be no mistake in your mind when I come to commune with you. Your Spirit-man will witness to you that it is I.

So, seek Me with all your heart and mind and soul and you will find Me no farther away than your very next prayer, thus says your Heavenly Father.
<<<<<<<<<<<



>>>>>>>>>>>
This prophecy was given by the Lord to Rev. Marilyn Horowitz and it happened during Erev Shabbat Service in Phoenix, Arizona; and is to be shared with the Body of Messiah at large.

- March 27, 2009 and until He comes -