Mayim Hayim Update Lists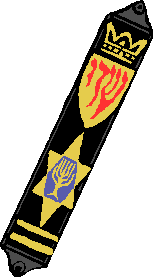 Mayim Hayim Ministries puts out three kinds of MHM Update Lists. One is for needed prayer of Believers all over the World. This list is called "Praying for the Body of Messiah." The second and third lists go together. It is for "Mayim Hayim Ministry Information - MHM Update & FYI's" - as well as articles and links of interest. These Updates are sent out maybe 8 times a month. On rare occasions, we may send out more, but for the most part they are few in number and very easy to read.

If you would like to be added to one or all three of these lists, just email us and let us know by writing Subscribe in the body of the email. And to be Removed, do the same.


1. Praying for the Body of Messiah

2. Mayim Hayim Ministry Information Update & FYI's

By the way, we would also like to know a little about the Believers around the USA and the World, so if you care to share with us a little about yourself, we would be glad to meet you via your email. We really love our Brothers and Sister in Messiah around the world, and would very much like to be a blessing to you.

Also beloved, let us know what you think of our Home on the World Wide Web and how we may make it better for you to use. Now I bless you with the high preistly blessing.
Y'VAREKH'KHA ADONAI V'YISHMEREKHA
May Adonai bless you and keep you.

Y'ER ADONAI PANEV ELEKHA VICHUNEKKA
May Adonai make His face to shine upon you and show you His favor.

YISSA ADONAI PANAV ELEIKHA V'YASEM L'KHA SHALOM
May Adonai lift up His face toward you and give you peace.
Numbers 6:24-26

Shalom,
Rev. Barbara Di Gilio <><