GreatLinks
Shalom to all, Mayim Hayim Ministries has many many links on this page, but we in no way make any claims that we agree with the Theology of all these links. You need to be a Believer which searches the Scriptures daily. Be like the noble Berean's who received the WORD with all readiness of mind, and searched the Scriptures daily, whether those things were so, Acts 17:11. Our Links are NOT in"Alphabetical" order.

Much More Links Page - Am Israel Chai
Simply Israel Teresa Levine, a Messianic believers store in the Tiberias, Israel. Great cookbook and homeschooling books.
The Crossover Project Great site to learn from!
Lamb & Lion Great site for Prophecy!
Embraced By Truth Great site to learn from!
Truths In Action Get Involved
Pastor Melissa Scott Great Teachings
Wildbranch Ministry Great Teachings
An Oasis Of Healing New Health Web Site in Mesa, Arizona
Taking A Stand This ia good site for understanding Apologetics
Got Biblical Question? We have the Anwers This is a Great New Web Site - pass it on to your friends.
WolframAlpha This will boggle your mind.
Hickory Hammock Baptist Church This is a Great New Web Site - pass it on to your friends.
Sweet Manna Ministries This is a Great New Web Site
Sistine Chapel - Virtual Tour A Great Web Site
Gods Learning Channel A Great Site
Hope Of The World A Great Site
Creator, Maker, Cosmos A Great Site
Great Prophecy Links A Great Site
A Hebrew - English Bible the JPS Edition of 1917 - A great on-line tool
The Internet Medieval Sourcebook A great on-line tool
The Bible Study Project Norm Manzon - The Bible Is the Word of God - Messianic Bible Study.
A Day At The Western Wall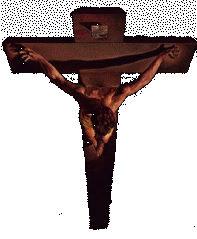 God Loves you and He Died for you!
Mayim's Endnote